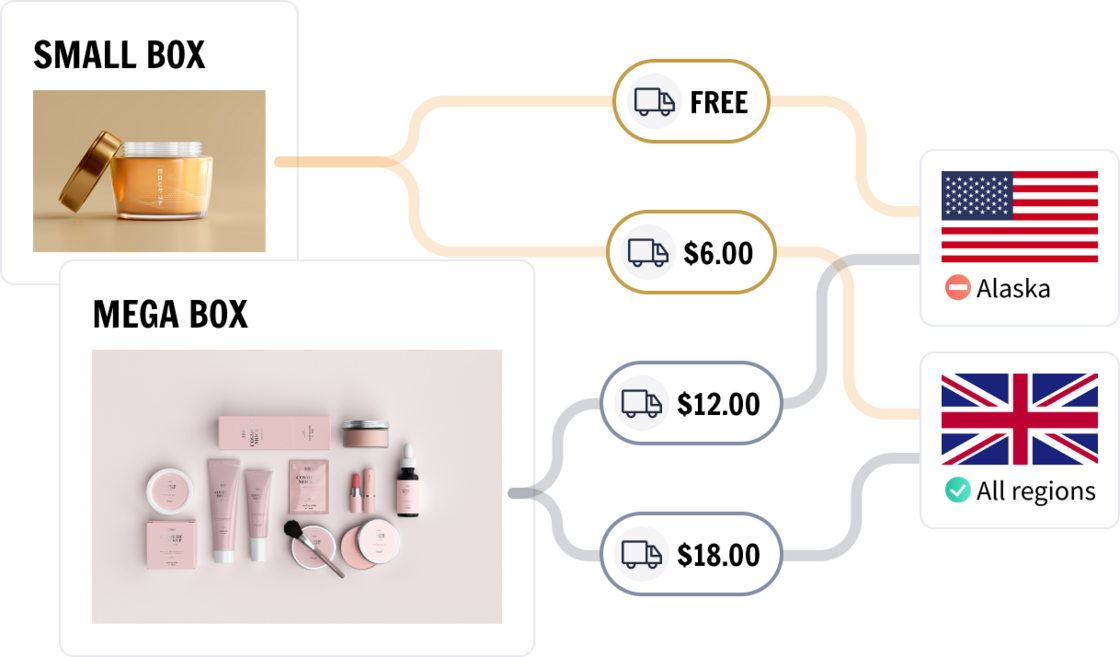 Was having one international shipping price convenient enough for you? What about having one local delivery price when you're in Canada or US? Yeah, it was solvable with the Survey feature, but the process was not that native for customers as they've used to.
With
Shipping methods & rules
, which we rolled out to everyone today, you can create flexible regions including (or excluding) different countries, states, counties, and even ZIP codes. With the ability to allocate different prices to each, you'll have the flexibility to cater for customers far and wide.
There are 4 types of methods (rules) that determine shipping price:
flat price
by product
by weight
by order price
Of course, you can have multiple shipping methods within each region, so you're not limited to one shipping carrier, meaning your customer may easily select the most suitable.
We're also excited to provide a local delivery option and local pick-up points, which you can offer to customers within specific ZIP code ranges you set.