Customizing/adding/removing checkout fields
complete
marked this post as
complete
Merged in a post:
"Please choose a price plan" is too restrictive
I have a coffee roasting company and offer coffee subscription. The pricing is determined by the number of bags, not the frequency of shipment. In other words, if you want one bag ($16.95) weekly, bi-weekly, or monthly, that one bag will always cost $16.95 for the shipment. The way the system is configured now, when the customer gets to the "Please choose a price plan" and I have a bi-weekly, monthly, and bi-monthly option, it is showing "$0.00" under all of these options. That is because frequency is affecting the pricing as I just mentioned. It looks bad/confusing to see that on the customer side. Also, the title of that option should be editable. Rather than "Please choose a price plan" for the billing/shipment frequency, I would love to be able to say, "Please choose a shipment frequency."
Merged in a post:
Create a language feature with fields for every text string
Add a feature to change any text string in the checkout, similar to Shopify's Lanugage editor (screenshot attached) or WPML.
Even if only for more critical purchase messaging (e.g. the '/each' string in the checkout survey quantity choice question)
🙏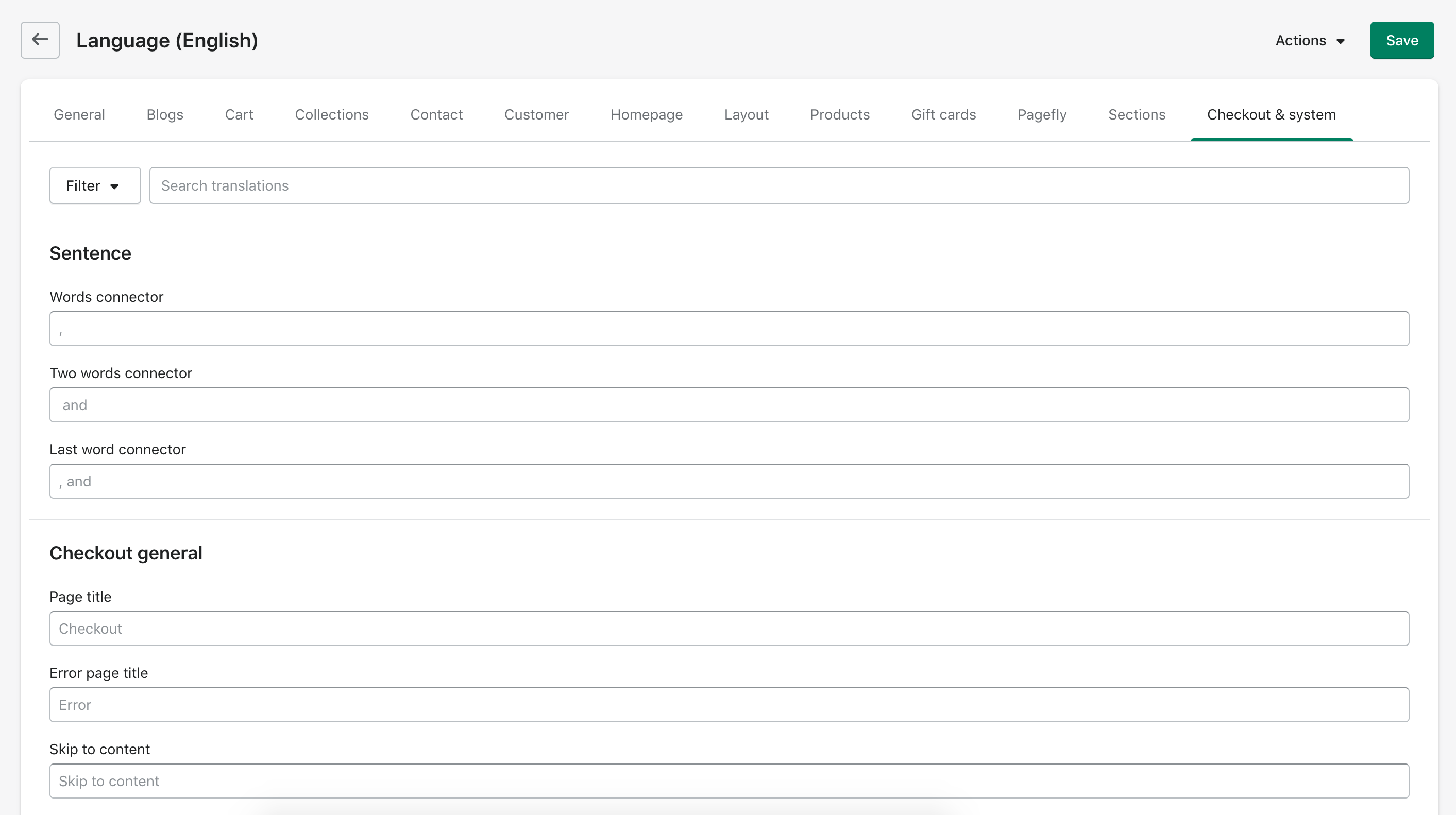 Merged in a post:
Move gift start date/message/duration BEFORE entering card details on mobile checkout
Customers currently select 'this is a gift' and are then asked for card details. Only then will they have the option to add the subscription details and gift message to the order which isn't intuitive and confuses customers. It doesn't relate to the stepped numbers at the top of the checkout so a customer would assume that this will complete the order and not have the customise options we suggest are available.
Merged in a post:
customize checkout fields
Would love to have the ability to customize the wording on some of the checkout fields, such as 'set up fee' and 'starting date'. These can be confusing for customers and it would be nice to have flexibility to change the wording to fit our needs.