Don't reconfirm shipping method when there is only one
under review
The checkout flow now includes an extra step which asks the customer to confirm the shipping method and continue to payment.
However, when you only have 1 shipping method this still appears, but is a redundant step and just adds friction to the checkout flow.
Please can you set it so that when you only have 1 shipping method, it does not ask the customer to reconfirm, and just carries on to payment automatically.
This is adding friction and causing me an increase in abandoned carts - customers often scroll to the bottom but can't complete the transaction because this step hasn't been completed.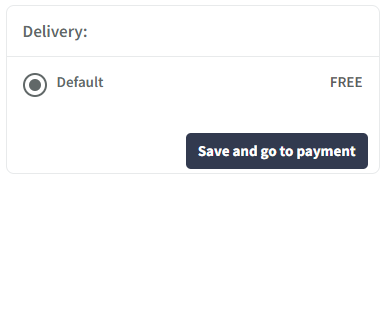 marked this post as
under review